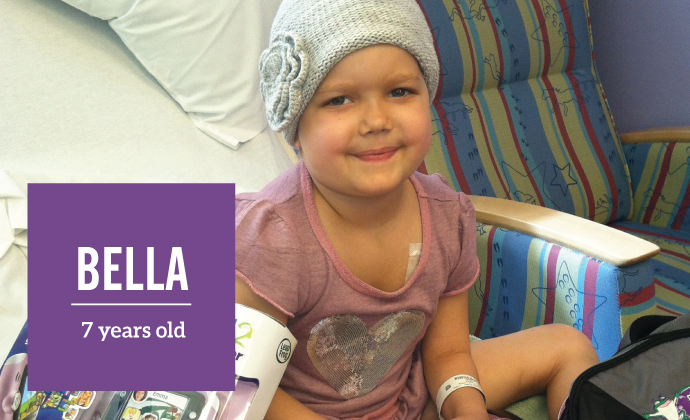 Bella was first diagnosed in January 2009 with Acute Lymphoblastic Leukemia at the age of 20 months. After 2 1/2 years of chemotherapy and nearly four years in remission, Bella's cancer returned in January 2013.
The impact the bag had during the hospital stay:
Bella received her Bag of Fun at the most difficult time in our lives – the week we found out her cancer had returned after nearly four years in remission. As a parent, such heartbreak is indescribable and to watch your child in such pain (both physical and emotional) is unbearable. But when the nurses walked in to her infusion room with her Bag of Fun, there was instant joy. It was the first time we saw Bella's sweet smile since the moment of her relapse! Bella's bag continues to provide her entertainment during the long days in the hospital. We will be forever grateful for everything the Gabby Krause Foundation has done for us, and countless other children.