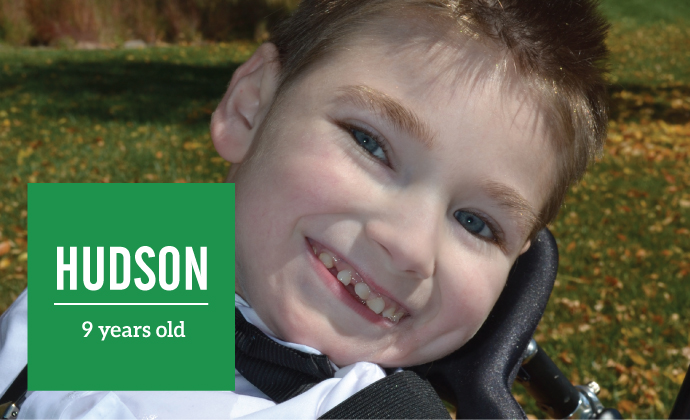 Hudson was born with a plethora of challenges including Microcephaly, Epilepsy, Partial ACC of the Corpus Collosum, and an overall broad form of Cerebral Palsy. Although Hudson can't walk or talk, he is one of the brightest shining souls you will ever encounter. His huge smile and loving spirit lights up any room.
Hudson has been in and out of Children's Hospital his entire life. When Hudson was 6 months old he had his first grand mall seizure. He started having up to 60 seizures a day. The first time Hudson was at Children's for a long period of time (26 days), he had pneumonia and was on life support.
The impact the bag had during the hospital stay:
As new parents with a special needs child, Dave and Hilary were beside themselves. When Hudson got his Bag of Fun, it lit up Hilary and Dave's world and gave them a glimpse of hope. This bag was filled with all sorts of music and bright toys for Hudson. Although Hudson might not of known at the time exactly what the bag was all about, Hilary and Dave did and will forever be thankful for that gift.
We don't know how long we will have our sweet angel, but for now he is healthy and most of all happy.