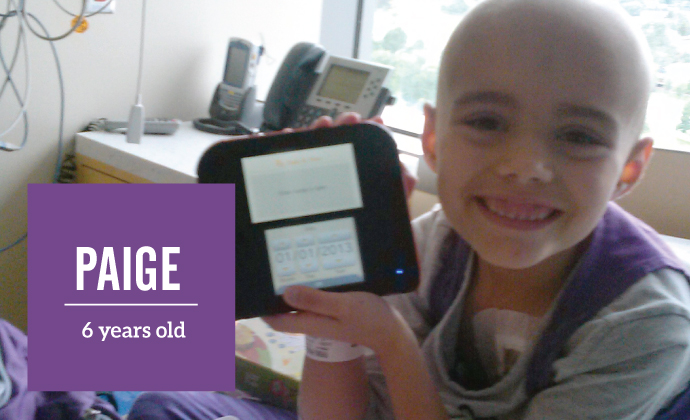 Paige was diagnosed with pinealblastoma, a rare malignant brain tumor, back in July of this year. She is currently receiving chemotherapy and radiation treatments daily. She has been very brave through these first few months of her journey.
Impact the bag had during the hospital stay:
Paige was in complete awe when she received her bag. She said it was like Christmas! She loved all the toys! Her favorites were the Nintendo 2DS, the Flarp putty, and the purple backpack! Purple is her favorite color! What a wonderfully amazing surprise for her!!!
Our family is so thankful for your kindness! I was absolutely speechless when she received her Bag of Fun! Thank you for bringing happiness to children during difficult times! Her excitement and smile was priceless! Thank you very much!