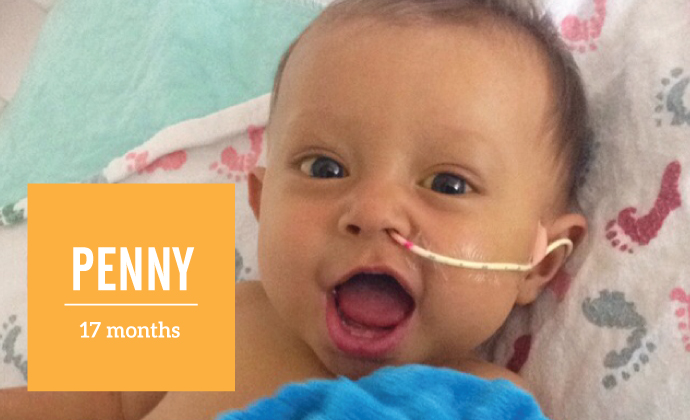 Penny is a sweet baby with a big smile. She was born with no gallbladder or bile ducts and needed a liver transplant to survive. Her disease is called Biliary Atresia.
The impact the bag had during the hospital stay:
Penny just had a liver transplant. She has had numerous hospital stays, ER visits and lab draws. We loved receiving a Bag of Fun as Penny now has her own toys to play with during her hospital stays. Penny's favorite is the portable dvd player. Every sick kid needs one and now she can watch her Dinosaur dvds during her stays. Sometimes the toy room is closed and we have to wait until it opens. The Bag of Fun now allows Penny to have her own toys and we don't have to wait.