Bags of Fun – Our Story
What began as a mother's wish to offer a playful respite for her daughter fighting brain cancer has now become a movement to reclaim the innocence and playfulness of childhood for those that are threatened by the realities of their medical conditions. Bags of Fun are an essential tool that brings the power of play into the hospitals. For the child it brings instant excitement and a distraction from their pain, illness and anxiety. For parents, it is gratitude at a time when being thankful and hopeful is not often possible. Since inception of the program in 2004, Bags of Fun has fulfilled every request from the participating hospitals. It is our annual goal to be able to fund 100% of the requests and to not have to deny any requests.
Bags of Fun is independent of the hospitals and each Bag of Fun is funded by the Gabby Krause Foundation. Our organization is distinctive in that it focuses on unique play as a means of recovery for kids in the fight of their lives. This is a theme that we truly work and live by. All of our events focus on play…play for the family, play for kids that aren't able to play, play for the adults. Through Gabby's legacy of playing through her fight, we have created a program that every donor can connect to and at the same time, we connect to every donor.
2021 Opportunities to Support Bags of Fun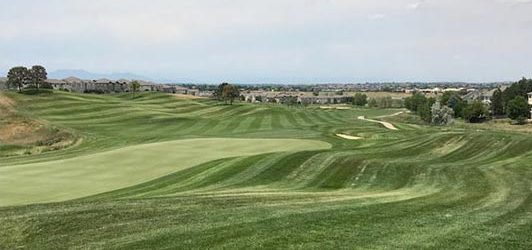 2021 Starbucks 11th Annual Tin Cup Golf Tournament
The Schedule: Registration Begins at 8:00 am 9:30 am Shotgun Start Lunch Following at approximately 2:00 pm with the Silent Auction and Raffle The Cost: $125 per player $475 per foursome (if booked together) Your Ticket Includes: Greens fee and cart Buffett style Lunch Range Balls Gift Bag Raffle and Silent Auction The Bags of...
Sponsorship Opportunities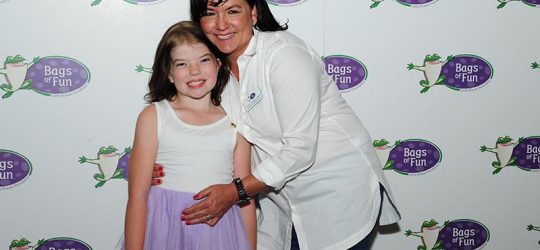 17th Annual Bring out the Bags
We are proud to host the 17th Annual Bring out the Bags by bringing families together to play and be joyful, all while raising much needed funds for Bags of Fun in order to bring the same laughter, joy and relief to children in the fight of their lives.
Sponsorship Opportunities
June Jam Music Festival
Hosted by Charles Schwab to benefit Bags of Fun for Palliative Care at Children's Hospital, this event features live music, local choirs and ensembles, dinner, drinks and entertainment for the whole family. Palliative care is designed to ease the symptoms, pain and stress of serious illness for children and family, working to create positive experiences and celebrate moments of joy for families and their child during this difficult time.
Essential details:
Spring date TBD at the Charles Schwab Amphitheater in Lone Tree
Unique crowd of 1,500+ community members including families, couples, corporate employees and young professionals
Picnic style event featuring lively music festival atmosphere
Presenting Sponsor is Charles Schwab
Heavily Marketed to 4,500 Charles Schwab campus employees and the City of Lone Tree
Heavily Marketed to over 5,000 Bags of Fun donors on our email distribution list and social media outlets
Premium signage opportunities
Logo placement on promotional items
Special recognition during the event
On-site marketing opportunities
Opportunity for pre-marketing recognition at any sponsorship level
Recognition on all event marketing materials, digital and print
Sponsor Levels 10k, 5k and 3k-we will work with you to create a package that makes sense for your business and marketing goals