What began as a mother's wish to offer a playful respite for her daughter fighting brain cancer has now become a movement to reclaim the innocence/playfulness of childhood for those that are threatened by the realities of their medical conditions. Bags of Fun are a tool that brings the power of play into the hospitals. For the child it brings instant excitement. For parents, it is gratitude at a time when being thankful and hopeful is not often possible. Since inception of the program in 2004,
Bags of Fun has fulfilled every request from the participating hospitals. It is our annual goal to be able to fund 100% of the requests and to not have to deny any requests. Bags of Fun is independent of the hospitals and each Bag of Fun is funded by the Gabby Krause Foundation. Our organization is distinctive in that it focuses on unique play as a means of recovery for kids in the fight of their lives. This is a theme that we truly work and live by. All of our events focus on play…play for the family, play for kids that aren't able to play, play for the adults. Through Gabby's legacy of playing through her fight, we have created a program that every donor can connect to and at the same time, we connect to every donor. As Plato taught us, "You learn more about a person in an hour of play than in a year of conversation."
We hope that you will consider supporting our events and joining us in celebrating unique play as a means to bring joy, laughter and relief to children in the fight of their lives.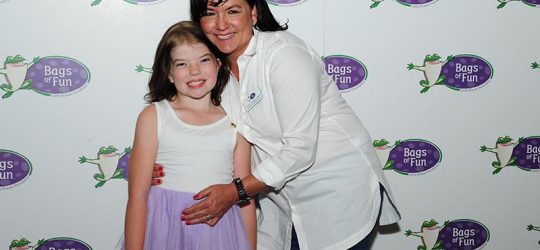 2020 Bring Out The Bags
Our signature fundraising event, Bring Out the Bags celebrates 16 years of bringing joy, laughter and relief to children in the fight of their lives. Bring your family and friends and celebrate the power of play along with local Bags of Fun recipients and their families.
Sponsorship Opportunities
June Jam Music Festival
2020 marks the 4th year Schwab has hosted our June Jam benefit concert to raise money for Bags of Fun.Charles Schwab, local employees and their families have provided funding for over 275 Bags of Fun to children and their families who are in the fight of their lives. Additionally you've contributed more than 150 volunteer hours and significant pro-bono value to help us meet our mission to deliver a Bag of Fun to every sick child whose health and happiness is both compromised and threatened.
Sponsorship Opportunities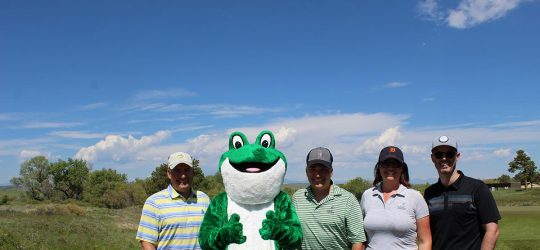 2020 Bags of Fun Golf Classic
The 2020 Bags of Fun Golf Classic will be held at the beautiful, award winning, Colorado Golf Club on June 29, 2020 with a 10am shotgun start.  We invite you to be part of a great day filled with first-class golf for a first-rate cause.
Sponsorship Opportunities